Hey friends!
Today YALLFest announced their author lineup for fall 2017 and I'm so excited to share that I'm going to be a part of it!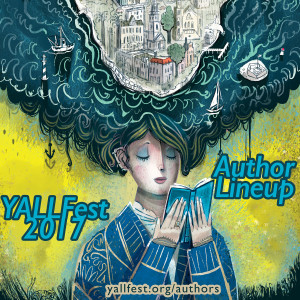 I'm also doing two Bay Area events this fall at Kepler's Books in Menlo Park.
On August 15th I'll be celebrating with author Jessica Taylor and asking all sorts of fun questions about her latest young adult thriller, A Map For Wrecked Girls.
Then, on September 26, I'll be hanging out with fantasy author Jessica Cluess and chatting about A Poison Dark and Drowning, the stunning sequel to her fantastic debut novel, A Shadow Bright and Burning.
Hopefully I'll see some of you at these events! xo