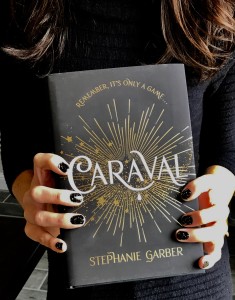 The opening round of the Goodreads Choice Awards just began and I'm thrilled to share that Caraval has been nominated in two different categories! It was nominated for Best Young Adult Science Fiction and Fantasy as well as Best Debut Goodreads Author.
I'm stunned with happiness. Today, was actually a really rough day for me, so it was incredible to end with this amazing news. Thank you so much to everyone who's read, or added, or rated Caraval on their Goodreads–you were all a part of making this happen.
If you have a Goodreads account make sure to vote for your favorite books by November 5!