I'm so excited  to share that Caraval has been chosen as a Publisher's Lunch Fall/Winter YA Buzz Book, which, in addition to just sounding really exciting, means that you can now read an extended sample of the book!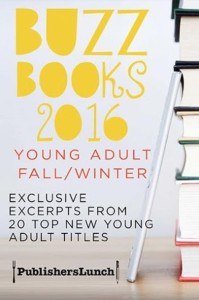 You can also check out samples from nineteen other upcoming books–all of which I am really excited about!
So if you're looking for some good fall/winter books, and if the chapters of Caraval that were shared on Entertainment Weekly left you wanting more, check out the sample that has been released on Publisher's Lunch.
And in case you missed it, I'm giving away at least one ARC of Caraval right here! So don't forget to enter, the more people who enter the more ARCs I'll be giving away.