About the Author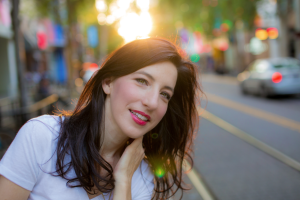 I'm the international and New York Times bestselling author of Caraval.
When I'm not writing, I teach creative writing at a private college in Northern California, where I've been known to turn assignments into games and take students on field trips that involve book signings.
To help pay my bills during college, grad school, and the breaks in between, I worked as a barista, a waitress, a bartender, a customer service representative for an energy consulting company, and as a sales girl at Bath and Bodyworks. I also spent years working with youth; I worked as a counselor at space themed summer camp, volunteered at a school for deaf children in Mexico, and I took multiple groups of college students overseas to spend their winter vacations serving at youth hostels in Amsterdam. But out of everything that I've done, writing young adult novels has been my favorite job.
My debut YA fantasy novel, Caraval is out now (Flatiron Books/Macmillan—US and Hodder & Stoughton—UK). Caraval has sold in thirty foreign territories and the movie rights were picked by Twentieth Century Fox.
For rights inquires, please contact my agent JENNY BENT.
For interview requests, appearance requests, or if you'd like me to be a guest on your blog, please contact Patricia Cave at Flatiron Books.
To order Caraval, follow this link for available sites.
If you'd like to request a quote or a blurb for a book, thank you so much for thinking of me, but I suggest trying back at a later date–I'm currently busy working on my next book, and trying to catch up on my current TBR.