Hi friends,
I still can't believe this is really happening–I'm heading to the UK in February to tour for Caraval. And I am so excited to announce my schedule!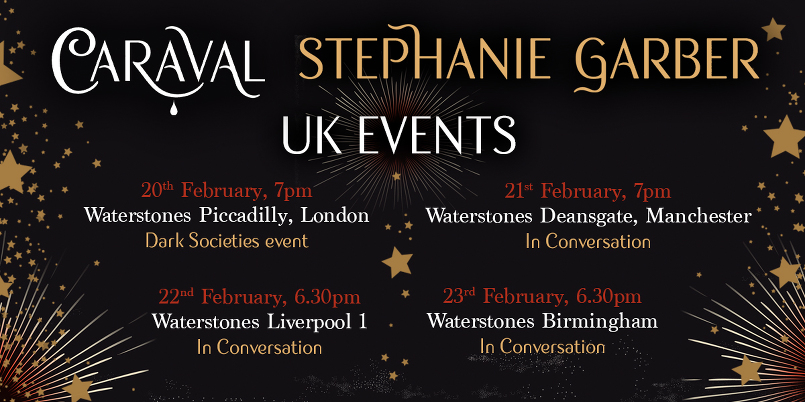 To reserve tickets, for Liverpool, Manchester, or Birmingham, click here. For the London event, which will also be featuring the lovely Katherine Webber, author of Wing Jones, click here. If you're unable to make any of the stops, but would like a signed copy, you can pre-order them from Goldsboro Books. And if you do pre-order a book in the UK, don't forget my UK publisher is giving away some very special gifts and prizes.
For those of you who live in the US, but missed the US tour announcement, here it is again. For anyone who can't make it, but would like signed copies, you can order them here, from the amazing Kepler's Books (the first two hundred people will also receive a special gift). And if you do pre-order (from anywhere in the US) remember my US publisher is giving away a very fun prize pack .